Welcome To One Of The Leading Photo Frames Suppliers In Dubai
With over 30 years of market experience to our credit, the team at Safinat Nooh Glass LLC takes utmost pride in being one of the oldest, most highly reputed photo frames shops in Dubai. All through the years, we have continually provided top quality and cost-effective photo framing services to our esteemed clients.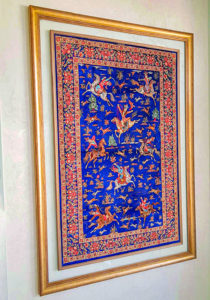 Choose From An Extensive Range Of Frames At Our Frame Shop In Dubai
What truly sets us at Safinat Nooh Glass LLC apart from the rest is that of our ceaseless dedication to providing top-of-the-line products at unbeatable prices.
The best part is that we make it possible for our clients to choose from the most extensive range of photo frames available at the moment.
With such a wide range of photo frames to offer, we are in the position to anticipate market trends and continually present our clients with something special.
Our framing solutions have won the trust of countless individual as well as corporate clients.
For us, designing and manufacturing top quality, original and cost-effective photo frames is the result of our passion, integrity, care and an unfaltering dedication to quality.
Maintaining utmost quality in all that we do is our number one priority,
and we promise that you will fall in love with our photo frames. Most importantly, we offer express delivery service so you can expect to receive your order in a quick manner!
So if you want to make your pictures look their best,
make sure that you frame them in a photo frame from Safinat Nooh Glass! in Feel free to pay by cash on delivery, bank transfer, cheque or credit card!
Connect With Us Today
For further details pertaining to our services or to place an order, please feel free to visit our showroom or give us a call at +971 50 524 8184. You can also drop us an email at info@safinatglass.com.